I received this product in exchange for giving my personal review. All opinions are my own and were not influenced. I was not required to write a positive review.
UPDATE: This was originally posted in May 2014. I want to give an update now that some time has passed. I still believe this should be required for all high school students. When we first discovered this course, we lived in a rural area with very little job opportunities. Every successful person we knew was that way because they owned their own business and worked hard at it. Two of my kids have grown up to be independent wage earners. They have the skills to have not only own, but two or three, threads of income and are very resourceful. As we have moved and times have changed, I have come to realize that job markets can be unstable. People do not always work with the same company until they retire like they did when my parents were working. I know many people that go to college and earn a degree but yet are not working in that field for various reasons. We need to equip our kids to have skills that will help them regardless of the economy and job market. They need to be independent thinkers, go-getters, and creative. They need to be skilled and be able to see what is needed and fill that need. As I am graduating my fourth, I think the most valuable courses that he will learn during his high school years is Entrepreneurship and Personal Finance. This is still relevant.
I've been a little worried about my oldest son. He graduates next year. And has shown no interest in college. That's fine as long as he has another plan. But he doesn't. Except he does think he wants to own his own business. I have no clear idea how to direct him. Thankfully, I had the opportunity by Micro Business for Teens to receive and review the following physical products:
Micro Business for Teens Workbook
About the Curriculum
Carol Topp is a CPA, author, and most importantly, someone who is passionate about helping people start their own business. Especially teens.
The books are informative. They are easy to read. And they are helpful. This is geared towards 10-18 years of age but I gained knowledge so personally I would recommend it to anyone thinking of starting a business to earn a little (or a lot!) of extra cash.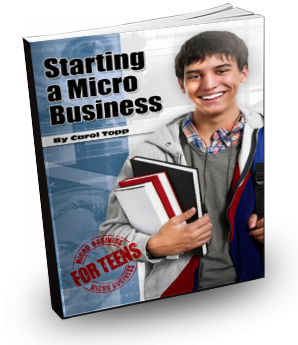 Starting a Micro Business
is a small book. It only has seven chapters. But don't let that fool you. It starts off explaining exactly what a micro business is. Then she gives you ideas. Forty-two of them. And these aren't just a shot in the dark. They are great ideas. Every business, whether product or service based, will have problems. Not only are common problems exposed – solutions are offered. And then comes a chapter which I think is one of the most important- writing a business plan. I've actually owned a few businesses and did not know the importance of a business plan until it was discussed in a college course I took a year ago. Not only is it discussed, there are examples. Then Topp discusses finances, more details on the business ideas, and last but not least, encouragement.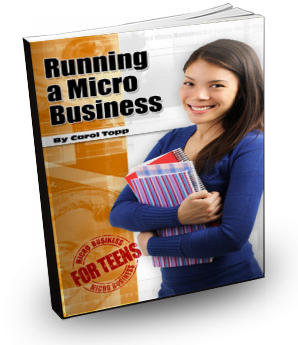 After you start your micro business, you have to know how to run it.
Running a Micro Business
is another unassuming book. It contains nine chapters:
Sales
Marketing
Customer Service
Record Keeping
Bookkeeping Basics
Using Software
Legal Names and Numbers
Reducing Risk
Time Management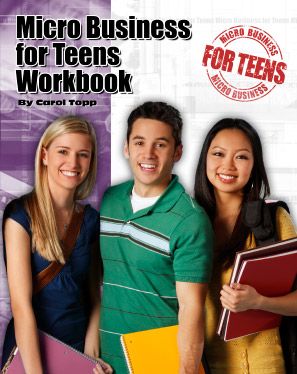 The
Micro Business for Teens Workbook
helps you get the most out of the course. Read the chapter. Do the corresponding chapter in the workbook. Easy. The workbook will help you brainstorm, put your ideas and plan onto paper and to get the most out of the books you read along with it.
How We Used It
I thoroughly skimmed through the chapters to see if my son could do this completely on his own. When I say "thoroughly", I mean I ended up reading at least 2/3 of all of the material because it was so interesting. The books are complete, easy to read, and very informative. I allowed Connor to read the books on his own and work through the workbook.
If you choose to assume a teacher role, you can provide your email address and a teacher's guide will be emailed to you. It provides a few questions and answers for each chapter. Be sure to click on the links I've given, there are samples given for each book and a video. This would be an excellent source to kick off an elective. If your teen actually starts a micro business, you would be able to count the course as semester credit in vocational studies.
Cost
Starting a Micro Business – paperback, $9.95; ebook, $4.95
Running a Micro Business – paperback, $9.95; ebook, $4.95
Micro Business for Teens Workbook – paperback, $14.95, ebook, $9.95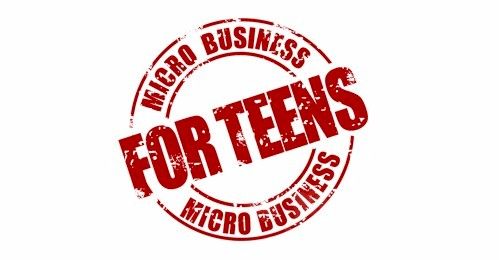 Be sure to follow Micro Business for Teens on social media:
https://www.facebook.com/MicroBusinessForTeens?ref=ts
http://www.pinterest.com/caroltopp/